16mm FILMS SOLD LIST
"Brief Encounter" (1945 )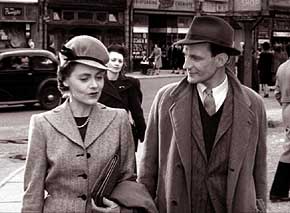 Celia Johnson ~ Trevor Howard
2 x 1,600'ft. Excellent unworn original. Complete heads and tails. Sharp picture, perfect sound. Excellent density image. Printed on 3M silver film stock circa 1960's
£240.00 SOLD
"MAYTIME" (1937)
Jeanette MacDonald ~ Nelson Eddy
Excellent ultra-sharp original print and sound. Complete. No joins. Modern print struck 1990's ? Intermittent water spots appear throughout. Appear off and on, not always every turn and with long stretches without damage and importantly not during their highlight "Will You Remember, Sweetheart" song sequence duet. Affecting one, sometimes two frames only. But is watchable - the water damage that is.
On three 1,600' ft. reels
£0.00 (Free) GONE !
"The Hypnotist" aka: "Scotland Yard Dragnet" (1957) ~sold 22/04/2018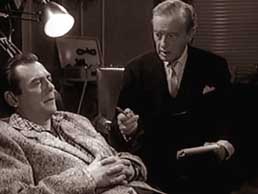 Paul Carpenter ~ Patricia Roc ~ Roland Culver
2 x 1,600'ft. Sharp Original. This is the US release of Merton Park Studios' "The Hypnotist" titled "Scotland Yard Dragnet"
£60.00 SOLD
~ sold ~ 06/12/17 ~ 'Sink the Bismark' (1960)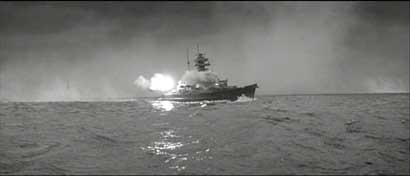 Dana Winter ~ Kenneth More ~ Karel Stepanek
Original Cinemascope print on three 1,600 reels
Starts on main title, some orange specks at start of reel one . Excellent quality image and sound.
~ sold ~ 06/12/17 ~ £120.00
"THE GHOST OF ST MICHAELS" (1941) ~Sold~ 14/02/2017
Will Hay, Felix Aylmer, Charles Hawtrey
Ealing Comedy
2 x 1,600'ft.
£90.00
"Beloved Enemy" (1936) ~ sold ~ 28/02/2017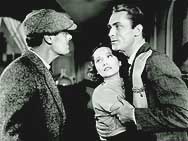 Merle Oberon, Brian Aherne, David Niven, Donald Crisp.
Drama set during Irish Rebellion with Oberon in love with rebel leader Aherne.
Excellent unworn condition on two 1,600'ft. reels
£50.00
"SIXTY GLORIOUS YEARS" (1938) ~ sold ~ 28/02/2017
Anna Neagle ~ Anton Wallbrook ~ C. Aubrey Smith
Technicolor Cinematography by Freddy Young
3 x 1,600'ft.
This is the Derann master release print made from the remaining colour material. It has a black sound track? on Kodak colour film stock dated 1974. The original negative was destroyed in a 1943 re-edit of the two Herbert Wilcox Queen Victoria films.
£90.00
"SANDERS OF THE RIVER" ~Sold ~ 27/11/2016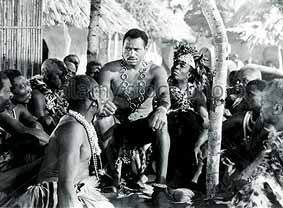 Paul Robeson musical Classic
Excellent original print
£66.00
~Sold ~ "Melody For Three "~Sold ~ 29/05/2016
Classic Dr Christian feature 2 x 1,600'ft.on Dupont stock (original very worn old print)
£15.00
~Sold ~ ATTACK ON TERROR (1975) ~Sold ~ 30/05/2016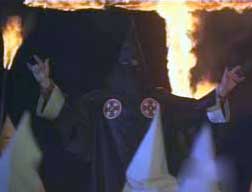 ATTACK ON TERROR: THE FBI VS. THE KU KLUX KLAN

Ned Beatty, John Beck, Billy Green Bush, Dabney Coleman, Andrew Duggan, Ed Flanders, George Grizzard, L.Q. Jones, Geoffrey Lewis, Maryln Mason, Wayne Rogers, Peter Strauss, Rip Torn.
Directed by Marvin J. Chomsky.
Docu-drama from FBI files, tying the murder of three civil rights workers in Mississippi in 1964 to the Klan after a four-year investigation. Good cast and intelligent approach to a basically formula plot. Calvin Clement's teleplay was based on Don Whitehead's book.
Some colour fade to print with fair colour
£49.00
~Sold ~ "JUNIOR BONNER " (Scope Print)~Sold ~ 15/04/2016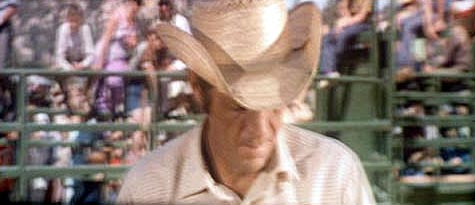 (screen shots from print projected with anamorphic lens print is much sharper than lens shows)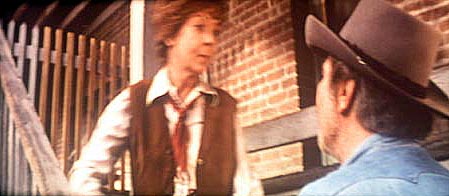 Ida Lupino , Robert Preston, Steve McQueen.
Great Cinematography by Lucien Ballard. Sam Pekinpah Directed.
Good colour Scope Print on 3 Spools. Requires anamorphic lens.
£49.00
The print is in anamorphic scope and is thick base Agfa 1S colour stock. The
damaged perforations were caused by someone running the opening titles
with a projector set in reverse (!) tugging at the edges of the perforations
and weakening them.
When I purchased this print from Derann in 2006 (cost £88.49)
described it as having "reverse pulled perforations" but running OK on their
projector. The perforation holes are intact but have cracks in the direction
away from normal projecting in forward.
I repaired and reinforced all the weakened perfs with CIR tape in 2006
before first running the print, and these repairs had got much stronger when
I ran the print in 2008 with 'no problems with wrung perfs'. from my notes.
I remember the repaired start run OK through the projector but with some
picture frame line unsteadyness noted at start.
SOLD ~"GREAT EXPECTATIONS" (1974) ~SOLD ~11/04/16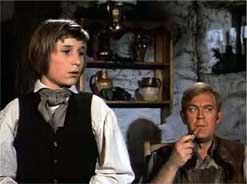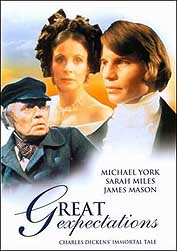 Excellent unworn image, perfect colour, original print
Michael York,Sarah Miles,James Mason, Anthony Quayle, Robert Morley, Rachel Roberts. Cinematography by Freddie Young and Music score by Maurice Jarre'
122 minutes on four 1,600'ft. reels. One green wear line only at end of reel 2 for 50 seconds during the first appearance of Magwich in Pip's lodgings).
£57.00
SOLD ~'MORGAN' (1966) ~SOLD~ 30/11/15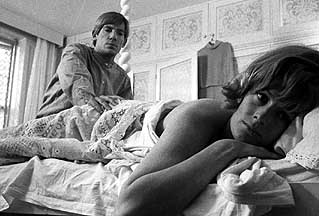 £89.00
David Warner, Vanessa Redgrave, Robert Stephens, Irene Handl. The 1966 big-screen version of David Mercer's landmark BBC Wednesday Play, "Morgan - A Suitable Case For Treatment.'
On two grey plastic 2,000' ft. reels. Contains extracts of 1933 'King Kong' and Weismuller and Sullivan swimming scenes from 1930's Tarzan films. As new print no cuts or lines printed on Agfa Gevaert 1S
stock.
£89
Sold~"BLACKBEARD THE PIRATE " (1951) ~Sold (24/11/15)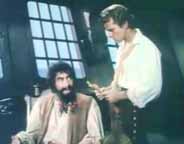 Robert Newton ~ Linda Darnell
Skellton Knaggs ~ William Bendix
Includes a classic Hollywood Victor Young music score. Robert Newton in his element as Blackbeard lusting after Linda Darnell's boobs in the first reel and with the ever-sinister Skelton Knaggs in a prominent pirate role.
Some overall fade to colour -retains greens and yellows - original on 3 x 1,600'ft reels
£49.00
SOLD ~ 'SECRET COLUMN' - 'The Four Just Men' (1939) ~SOLD (05/11/15)
Hugh Sinclair, Francis L. Sullivan, Frank Lawton, Griffith Jones
USA re-issue of the Ealing films classic John Buchan spy thriller directed by Walter Forde. Original Kodak print on 2 x 1,600' ft. reels.
£49.00
SOLD ~ 'QUARTET' (1981) ~ SOLD ~ (22/10/2015)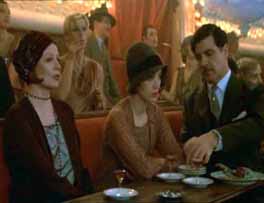 Maggie Smith ~ Isabelle Adjani ~ Alan Bates
Uncut excellent unworn theatrical print with BBFC (X) Certificate on excellent Agfa 1s colour stock. James Merchant and Ismail Ivory's production on three 1,600'ft reels (101 minutes) all leaders and tails. One lab join to entire print.
£59.00
SOLD ~ 'BROTHER RAT' (1938) ~SOLD~ (22/10/2015)
Ronald Reagan ~ Jayne Wyman ~ Priscilla Lane ~ Wayne Morris
Comedy from the Broadway play. Excellent original print. One perf repair at start. 89 minutes on two 1,600'ft. reels
£29.00
~ SOLD ~ "The Miracle Worker" (1962) ~ SOLD ~ 02/06/2015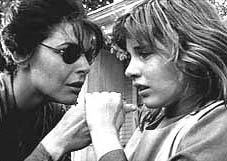 Anne Bancroft ~ Patty Duke - Victor Jory
Director Arthur Penn. Oscar-winning classic. The story of Anne Sullivan's struggle to communicate with deaf blind girl Hellen Keller.
Excellent unworn condition theatrical density Gaevart print on two 2,000'ft. reels
£80.00
SOLD ~ 'NEVADA SMITH' (1966 ) ~ SOLD ~ 04/05/2015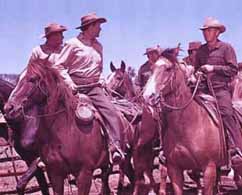 Steve McQueen ~ Karl Malden ~ Arthur Kennedy
Excellent uncut original flat print from Cinemascope with warmed colour on unmarked colour stock (reel 2 is LPP with excellent colour). Still has some blues, greens, yellows present with strong contrast and soundtrack. Cinematography by Lucien Ballard and directed by western veteran Howard Hawks. Complete with all main titles and end National parks end dedication. three 1,600' ft. reels and one 800' ft.
£40.00
~SOLD~'GABLE & LOMBARD' (1976) ~SOLD~ 25/04/2015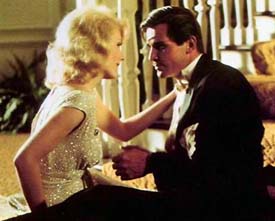 Jill Clayburgh - James Brolin
IB Tech print on 3 x 1,600'ft. Reels (131 minutes) Carol Lombard and Clark Gable low drama slapstick comedy/romance (print includes all the bad language and realistic prosthetic Gable ears. Some green blobs first 2 minutes reel 1 - very occassional line at right side reel 1 only. Reels 2 and three no lines.
£60.00
~ SOLD ~ "GLORIFYING THE AMERICAN GIRL" (1929) ~ SOLD ~ 20/03/2015
Excellent Sound Musical Feature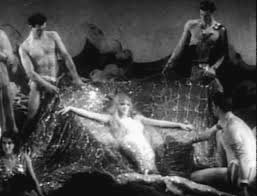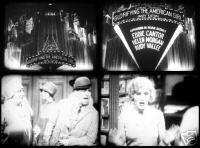 Like new Festival Films. Lab print. Pre-Code and filmed at Long Island Studios. Optical sound track
music by Irving Berlin.
Mary Eaton , Dan Healy Kaye Renard, Edward Crandall,
Gloria Shea, Sarah Edwards, Johnny Weissmuller in tableaux set.
Review appearances by Eddie Cantor "...I pay the police $35 dollars a week not to smash the windows...", singers Helen Morgan and Rudy Vallee.
Personal appearances by Noah Beery,
Irving Berlin, Billie Burke, Charles B. Dillingham, Texas Guinan, Otto Kahn, Ring Lardner,
Mayor Jimmy Walker, Florenz Ziegfeld Jr., Adolph Zukor.

Runtime: approx 87 min. B&W Sound



£130.00
~SOLD~"LUCKY ME" (1954) ~SOLD~ 04/10/14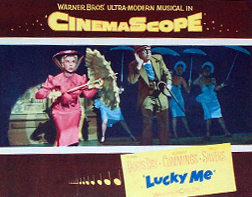 Doris Day ~ Robert Cummings ~ Phil Silvers
Old original KODACHROME LETTERBOXED print of the first Cinemascope musical.
Very dense black screen masking printed-in on this (excellent colour and clear image) Kodachrome print so gives more of the wide screen of the warner Bros. Cinemascope original than pan and scan gives. Some splicy places cause clipped dialogue here and there where TV ads were inserted and abrupt 'the end'. 2 x 2,200'ft. 1 x 800'ft. reels.
£70.00
~ SOLD ~ '55 DAYS AT PEKING' (1963) ~ SOLD ~ 07/06/14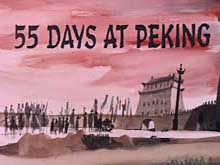 Ava Gardner ~ Leo Genn ~ Charlton Heston ~ David Niven
Original Eastmancolor (flat) print turned pinkish with some colour present on four 1,600'ft reels
£30.00
"JOHN LOVES MARY " (1948) ~ SOLD ~10/05/14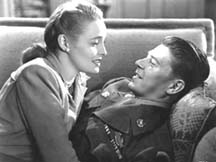 Ronald Reagan ~ Patricia Neal
Excellent original print on 2 x 1,600'ft reels
£59.00
~ SOLD ~ 'BREATHLESS' (1983) (À bout de souffle) ~ SOLD ~10/05/14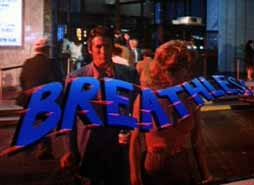 Valerie Kaprisky ~ Richard Gere
Excellent colour Fuji Rank Labs original print. All leaders and tails and titles and credits. Version has some frontal nudity and lock-picking scene cut for TV. Occasional Emulsion lines at start reel two. 98 minutes on one 2000' ft. and one 1,600'ft. reels
£80.00
~ SOLD ~ "THE MEN" (1950) ~ SOLD ~ 08/05/14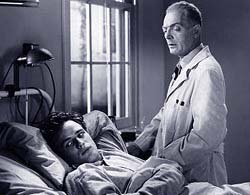 Marlon Brando Classic directed by Fred Zimmerman and script by Carl Foreman
Excellent Original print on Agfa 2S stock
86 minutes on two 1,600'ft reels
£70.00
~ SOLD ~ 'BUNDLE OF JOY' (1957) ~ SOLD ~ 02/04/2014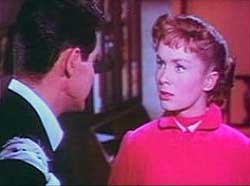 Debbie Reynolds ~ Eddie Fisher ~ Adolphe Menjou
Comedy musical. Excellent unworn original Eastmancolor (flat) print turned colour with some green, blue, yellow present. 98 minutes on one 2200'ft. and one 1,600'ft. reels
£40.00
~ SOLD ~ "ROAD TO SINGAPORE" (1940) ~ SOLD ~ 02/04/2014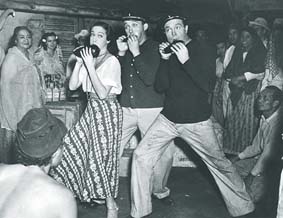 Dorothy Lamour ~ Bing Crosby ~ Bob Hope
Sharp original retired TV print with cue dots and joins in 'natural breaks' where adverts were inserted. Excellent contrast. Complete all credits and end. Printed on Kodak Stock from 1957
86 minutes on two 1,600'ft reels
£50.00
~ SOLD ~ "EVERYBODY SING " (1938) (uncut) ~ SOLD ~ 30/04/2014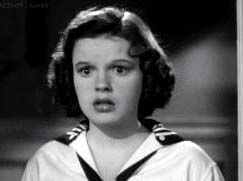 Art Deco classic MGM Musical starring teenage Judy Garland. Alan Jones, Fanny Brice and Reginald Gardiner.
Mint original print with theatrical density on Agfa 2S stock. Uncut version includes jaw-dropping song number with Garland as Topsy from Uncle Tom's Cabin.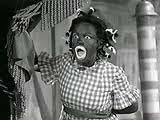 2 x 1,600 ft.
£150.00
~ SOLD ~ 'Henry V' ~SOLD ~ 07/01/14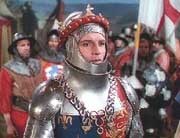 (1944) Laurence Olivier. Good colour on AGFA 2 s Rank Labs. Original print from 1983.
£100.00
~SOLD~ "HOW TO MARRY A MILLIONAIRE " (1953) ~SOLD~ 23/12/2013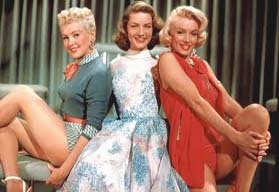 Romantic comedy with Betty Grable, Lauren Bacall, Marilyn Monroe, William Powell
Gorgeous LPP colour with acceptable Fuji colour middle reel. Complete with Alfred Newman's eight-minute orchestral music overture 'Street Scene' (variations on his music score from 'I Wake up Screaming') pre Main Title intro to the first ever Cinemascope film.
Flat 2 x 2200'ft. reels
£90.00
~ SOLD ~ "BEHAVE YOURSELF" (1951) ~ SOLD ~ 28/11/2013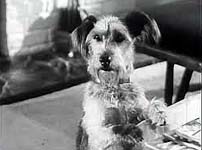 Black Comedy with Shelley Winters, Farley Granger, Francis L. Sullivan, Elisha Cook
When a cute Welsh terrier follows Bill Denny home, little does he know that all gangland has its eye on that dog. Who will be bumbling Bill's undoing - the gangsters, the cops, or his suspicious mother-in-law? (James Wong Howe cinematography)
RKO logo at start original print on Ilford stock - slightly abrupt 'the end' title 2 x 1,600'ft.
£60.00
~ SOLD ~ "The 39 Steps" (1978) ~SOLD ~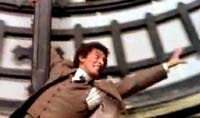 John Mills, David Warner, Robert Powell
Original with good to warmed colour. Rank gong at start. 2 x 2,200'ft.
Well reviewed version closest to the John Buchan book.
£80.00
~SOLD ~ 'THE FIRST MEN IN THE MOON' (1964) ~SOLD ~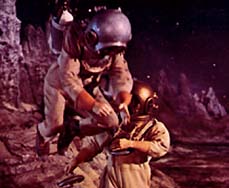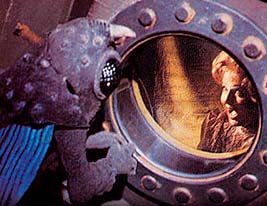 Printed on Fujicolor stock Edge code "72" for 1972, it is an original (flat not scope) print running 103 minutes. There is some colour fade and warming on this Fuji print after 41 years. (See frame scans below) Complete with opening Columbia logo and all end credits with no lines on two 2,000'ft. reels.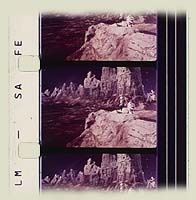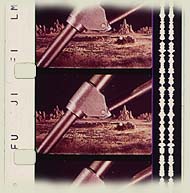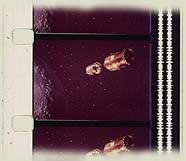 With a screenplay by Nigel Kneale (Quatermass) and model animations of Ray Harryhousen this is a very entertaining fantasy. Lionel Jefferies is the eccentric inventor Cavor and the Selenian denizens of the moon are amusing. The quaint Victorian set design of the space ship is a highlight while the giant caterpillar whose carcase gets eaten is a strange vision.
£40.00
~SOLD~"The Commancheros " (1961)~SOLD~ 21/09/2013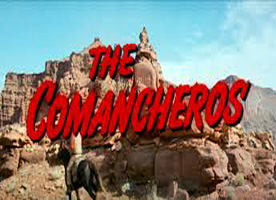 Michael Curtiz Classic John Wayne Western with Elmer Bernstein's music.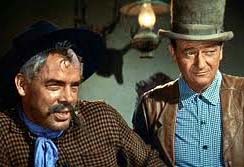 Excellent colour. Reel 1 is Fuji (1982) colour stock. Reels 2 & 3 are LPP colour (like IB Tech).
Some emulsion lines at pre main title start. Original flat print on 3 x 1,600'ft.
£90.00
~sold~"GIVE MY REGARDS TO BROADWAY" (1948) ~sold~(29/07/13)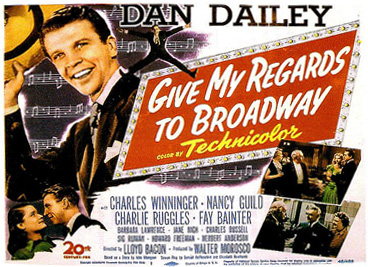 Excellent near-mint LPP colour (like IB Tech). Original print (edge code 1985) on two reels, 2,200ft. and 1,600ft.
£140.00
~sold~ "INTO THE BLUE" (1951) ~sold~(08/07/13)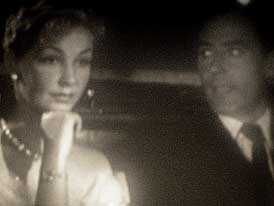 Michael Wilding ~ Odile Versois
Jack Hulbert ~ Constance Cummings
Excellent Original on 2 x 1,600'ft.
£50.00
~SOLD~"The Magic Sword"~SOLD~(24/02/2013)
Basil Rathbone/ Diana Wynyard 2 x 1,600'ft. 1960 Bert I Gordon original some colour fade on pre-print material (has dwarves' breast-fondling of princesses censored out in later issue)
£40.00
~SOLD~"EVERGREEN" (1934)~SOLD~(22/11/2012)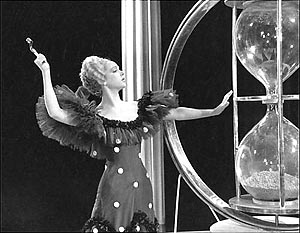 Classic Rogers and Hart scored British Musical
Excellent near-mint print on two full 1,600'ft.
£99.00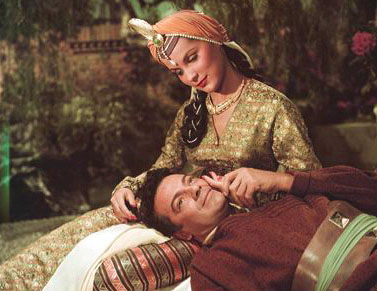 ~SOLD ~ THE LIFE, LOVES AND ADVENTURES OF OMAR KHAYYAM (1956)~SOLD (21/08/2012)~
Paramount Studios Vistavision Technicolor Feature ~ sumptious near-mint LPP colour
Cornel Wilde - Debra Paget - Michael Rennie - Raymond Massey
Directed by William Dieterle - Music Score by Victor Young
EXCELLENT settings and costumage, entertainingly photographed. Cornel Wilde may seem too subdued to be the swashbuckler, but he plays the gentle poet and scholar foremost, a quiet and stolid center around which tumultuous events unfold and chase each other. A stellar cast supports him---Debra ('The Ten Commandments') Paget as the great love of his life, Raymond ('Things to Come') Massey as the dignified yet wry old Shah, John ('The Ten Commandments') Derek as handsome young Prince Malik, and---as Omar's old schoolmates---the always endearing Sebastian ('Family Affair') Cabot as the minister Nizam al-Mulk, and Michael ('The Day the Earth Stood Still') Rennie as the imposing, capable Hassan-i Sabah. Other colorful characters keep things hopping---a scheming Queen, her petulant son and half-brother to Malik, a timid but loyal slave girl and, just when you think it can't get any better---Edward ('Get Smart') Platt as a prior in the sect known commonly as the 'Assassins', who menace the Shah's rule from within while the Byzantine Romans threaten from without.
101 minutes - 2 x 2200'ft.
£145.00
~SOLD~HYDE PARK CORNER (1935)~SOLD~(04/06/2012)
British musical melodrama with Gordon Harker & Binnie Hale
When an eighteenth century gambler dies in a duel with a cheating opponent, he places a curse on the house which was a stake in the game. The curse extends down to the present time, where a murder has been committed on the residence.
85 minutes - 2 x 1,600'ft.
£55.00
~SOLD~

"THE THIEF OF BAGDAD"
(1940)
~SOLD~
(04/04/2012)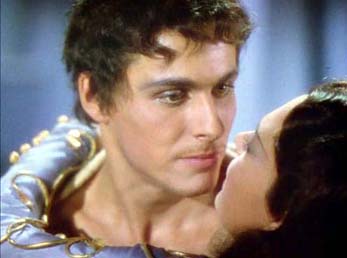 Princess:
Who are you?
Ahmad:
Your slave.
Princess:
Where have you come from?
Ahmad:
From the other side of time, to find you.
Princess:
How long have you been searching?
Ahmad:
Since time began.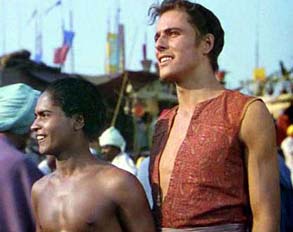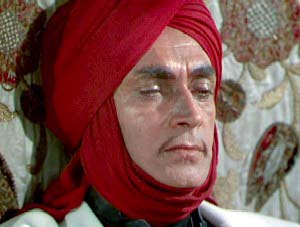 Excellent condition unworn print on 3x 1,600'ft. John Justin, June Duprez, Sabu, Conrad Veidt
Fujicolor Print
~SOLD~£180.00



~SOLD~

"TOM BROWN'S SCHOOLDAYS" (1951)

S-O-L-D

(19/03/2012)

Robert Newton, John Howard Davis

Original UK Kodak Print struck in 1952 (No main title) - 2 x 1,600'ft.

~SOLD~£75.00 ~SOLD~
"SCOTT OF THE ANTARCTIC" (1948) ~SOLD~(19/03/2012)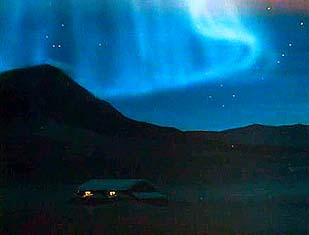 Ealing classic original print on 3x 1,600'ft. John Mills, Derek Bond
Fujicolor Print
£80.00 ~SOLD~
'Wall of Death' ('There is Another Sun') (1951) Maxwell Reed, Laurence Harvey. B/W Original 2 x 1,600'ft.
~SOLD~

(29/10/2010)

£55.00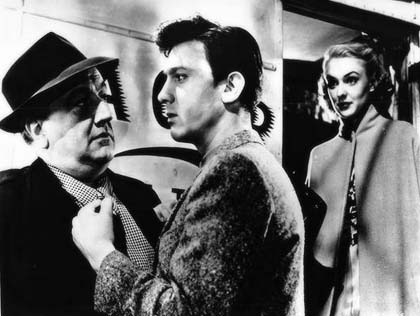 PRINT CONDITION:
The film is printed throughout on Kodak Safety Positive dated 1954. Released
as "Wall of Death" by Modern Sound Pictures of Omaha Nebraska USA. The print
leaders and release title are all marked up as Modern Sound Pictures, not a
TV print. Sound is OK throughout, in close synch. no distortion.
First 800' ft. is printed slightly dark but with sharp detail, thereafter
the whole film has excellent contrast and theatrical density with nice shadow
detail. It has a 'film noir' look, and is Nettlefold Studios, and Butchers
Film Service - Lithuanian actor Laurence Harvey's accent, (when he has to act
angry or say more than three sentences strung together), comes across
almost as thick as Maxwell Reed's eyebrows!
There is one jump cut in reel one. Could be USA censor cut? There are
emulsion wear lines at times at the edges of the picture. Scenes end at fade
out and with all the cue dots present. Reel two runs complete to the end
with all end titles and music to fade.
~SOLD~
~SOLD~

THE PRISONER OF ZENDA (1937)

~SOLD~

Ronald Colman Madeleine Carroll
Selznick classic
Complete 101 minutes on Eastman dated 1974 stock ( + o )
1 x 2000'ft and 1 x 1,600' ft.
£70.00
~SOLD~
~SOLD~

~ GENEVIEVE (1953) ~

~SOLD~
~ KODACHROME PRINT ~

~ KAY KENDAL - KENNETH MORE - DINAH SHERIDAN - JOHN GREGSON ~
Used Condition - Excellent Colour (like IB Tech)
~ Original ~
Complete with Larry Adler's memorable harmonica musical score. Kenneth More plays an advertising agent who rides an ancient barrel-bonneted Dutch Spyker in the London to Brighton Veteran Car Rally. His intentions where women are concerned are far from honourable. He believes in taking a different girl with him on every week-end trip. On this occasion his companion is a model, played by Kay Kendal. Ambrose also has a friend, a young barrister played by John Gregson, who goes to Brighton with his wife Dinah Sheridan in "Genevieve," a 12 horsepower Darracq made in Paris in 1904. All four get to Brighton, but quarrel, the outcome being a 100 pound wager as to which of them can drive back to Westminster Bridge first. John Gregson drove for the film from London to Brighton and back without a full driving license. He took lessons, but there wasn't time to pass his test before filming began. In all, he did about 100 miles at the wheel, with the police turning a blind eye. Film condition is very good with great non-fade Kodachrome colour and sharpness (original was filmed in Technicolor) Sharp grey track optical sound in close synch throughout. There are no pulled perforations. Some wear lines and joins visible when projected. Comes on two full 1600' ft reels .
A great opportunity to acquire a print of this much sought-after classic with great unfaded colour, strong undistorted sound and steady picture.
~SOLD~
£250.00
-S-O-L-D-WHISKY GALORE (1949 )-S-O-L-D-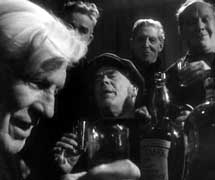 Ealing Classic
Basil Radford Joan Greenwood
B/W Original
2 x 1,600'ft.
£160.00
~ SOLD ~

"There Was A Young Lady"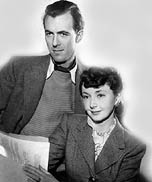 (1953) Dulcie Gray, Michael Dennison.
In this comedy, a diamond merchant's secretary gets fired by her new boss for being too efficient. She ends up kidnapped by a ring of jewel thieves. The clever hostage soon convinces the crooks, led by Sydney Taffler, that she is with them and joins the gang. She then sneaks a note to her former boss and he comes to save her
Nettlefold Studios, many nostalgic1950's London location shots
B/W Original
83 minutes 2 x 1,600'ft.
£65.00
'THE FRIGHTENED CITY' (1961) - S - O - L - D -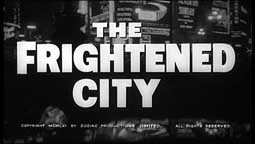 Sean Connery, Herbert Lom - Great theme music to this 1961 crime thriller by performed by the Shadows
2 x 1,600'ft. B/W £75.00 - S - O - L - D -
The print is complete, detail is very sharp with theatrical contrast, the shadow detail and skin tones are all there and the blacks show as black and not grey. Some very light wear lines in places but not throughout. No jump cuts or breaks. Wear at reel ends only. (Very interesting location shots of Soho Wardour Street and Embankment). Starts with the Nat Cohen presents Anglo-Amalgamated Atlas globe statue. No BBFS cert. All titles present including end title not clipped at end (Has guitar twang with reverb at end). Soundtrack is clear and loud and in close synch. throughout. On two full Cyldon 1,600' ft. alluminium reels -S-O-L-D-
'THE THIRD MAN' (1948)Josef Cotton, Orson Welles, Full U.K. Version -S-O-L-D-
''TO KILL A MOCKINGBIRD' (1962) Gregory Peck, Brock Peters. Original Print - S-O-L-D-
"Fall of the House of Usher" 16/11/09 S-O-L-D
Roger Corman 2 x 1,600'ft. (1961) original Eastman (flat) print faded pink +long emulsion scratch at end
£22.00
-S-O-L-D-'YOUNG FRANKENSTEIN' Mel Brooks (1974) -S-O-L-D-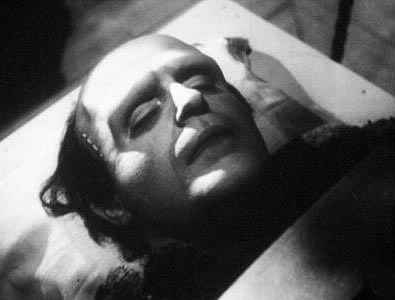 Gene Wilder - Dr. Frederick Frankenstein
Peter Boyle - The Monster
Marty Feldman - Igor
Madeline Kahn - Elizabeth
Cloris Leachman - Frau Blücher
Teri Garr - Inga
Directed by Mel Brooks
Writing credits Mary Shelley (novel), Gene Wilder
The scariest comedy of all time!
Dr. Frankenstein's grandson, after years of living down the family reputation, inherits granddad's castle and repeats the experiments.
Sharp reduction on Kodak safety positive (edge dated 1976 ) Printed on black and white film stock as was intended (many prints were released on colour stock as laboratories had ceased b/w production by the films' release in 1974). Includes "...What knockers!..." and "... Oh, s**t !.." dialogue censored in domestic version. Thin white vertical line from preprint which lasts for ten minutes reel 2 (see the image). Complete with title and end credits. On two 2,200'ft reels.
-S-O-L-D-£160.00 -S-O-L-D-
"Melody For Three " S-O-L-D (18/09/09)
2 x 1,600'ft. UK BBFC on Kodak stock original NOTE: I Have a Dupont US Original of this title for Sale
£60.00
"Foreign Correspondent " -S-O-L-D-(10/03/10)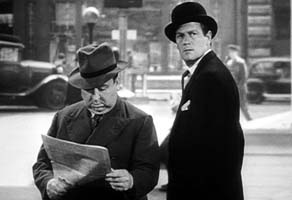 Alfred Hitchcock 3 x 1,600'ft. original print £170.00
"This Sporting Life "~ s ~ o ~ l ~ d ~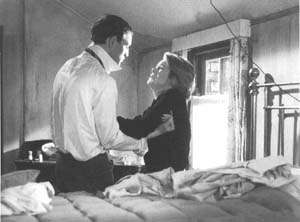 Lindsay Anderson 4 x 1,600'ft. original £74.00
It is printed on Agfa Geveart stock. Focus is sharp. Sound quality is
excellent in close synch throughout. There are slight wear lines from normal
projection use throughout which increases at reel ends. Includes BBFC "X"
certificate title at start. No jump cuts or perforation damage winds
tightly and flat on four 1,600'ft metal reels. Complete from begining to end
credits and all original heads and tail leaders intact. There is no date
code on Gevaert so not able to date print precisely.
~ s ~ o ~ l ~ d ~ 'THE NIGHT CALLER' ~ s ~ o ~ l ~ d ~
Has the original title music. Theatrical density original on Kodak England " S A F E * T Y /\ O "
positive stock edge code 1966.
Excellent sound beautiful print quality theatrical density and marvelous
shadow detail. Pin sharp. Some wear and splices.
Reel one is 1,400'ft. r2. is 1,500' = 83"minutes, 33' secs.
BBFC Passed as 'X' uncut at 83" minutes 50' secs.

£90.00
"Masque of the Red Death" ~S~O~L~D~
Roger Corman. 3 x 1,600'ft. clean original Eastman (flat) Movielabs print some colour fade

£89.00