Used 16mm Feature Films FOR SALE LIST ~
16mm films for sale ~ 16mm FEATURE FILMS LIST JANUARY 2021
"JANE EYRE" (1943) ~ SOLD ~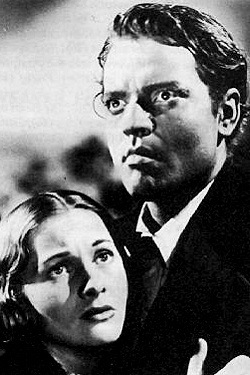 Joan Fontaine ~ Orson Welles ~ Henry Daniel ~ Elizabeth Taylor
Music by Bernard Herrmann
3 x 1,600' ft. reels Original Kodak stock date code 'o' = 1956. Print complete to 'The End' title which is two seconds short as the book closes.
£80.00
"NURSE EDITH CAVELL" (1939)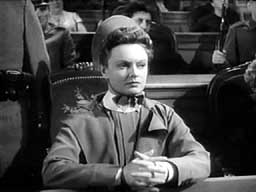 Anna Neagle - Edna May Oliver - Zsa Zu Pitts - George Sanders

Excellent original print. Herbert Wilcox's first USA feature. Deeply moving dramatisation of the heroism of the English nurse Edith Cavell and her Belgian supporters, who smuggled about 200 Allied soldiers and airmen out of German-occupied Belgium until she was caught, tried and on 12 October 1915 shot at dawn. Notable for the immense restraint and dignity shown by Anna Neagle in the title role, caring equally for wounded German troops and completely unafraid of blustering German officers. A devout Anglican, above her duty to her country she placed the overriding duty of saving life.

108 minutes
£90.00
"DIVORCE OF LADY X" (1938)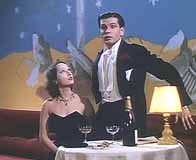 Laurence Olivier ~ Merle Oberon
On two 1,600'ft reels Excellent new condition print.
Colour fade. Retains some good colour
£69.00
Postage = £9.00 UPS courier carriage within UK ; Overseas DHL Express courier to USA=£45.00 - Europe £24 -For Overseas shipping rates: please ask for current courier quotes. (A delivery address telephone number is required by courier). (Payment via Paypal for Overseas buyers)
Orders:
Films purchased - please let me know what you have!
For further details about any of the above:
---
www.Ian-Partridge.Com ~ Web page content, photography and design, Copyright Ian Partridge © 2011~2021