Film Noir? Confused Colour in Broadcast Films
Confusion reigns with film formats -
Prize awarded to Channel 5 television which eleven years ago broadcast 'The Asphalt Jungle' in colour...?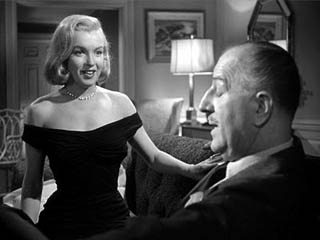 How it was made to be seen in Monochrome (1.37 : 1)
How Channel Five broadcast it...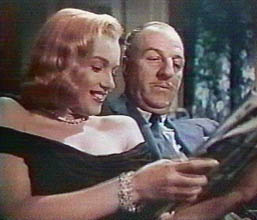 "Please Uncle Lon, they have given me Danny Kaye's hair! ... Can't you get Channel Five to turn the chroma off?"
OFF-COLOUR PRIZE:
Awarded to Channel 5
'Asphalt Jungle' shown 'colorized' April 2010
---
About | Privacy/Terms | Contact | FAQ
---
www.Ian-Partridge.Com ~ Web page content photography and design ~ Copyright © 2010 2022 Ian Partridge.
---