PROJECTOR HELP PAGES
ZOOM PROJECTION LENS 1:1.6 35- 65mm. for Bell Howell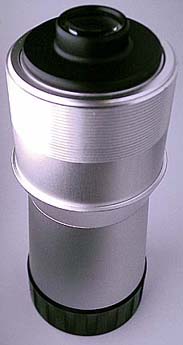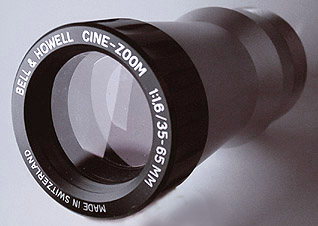 CINE-ZOOM Projection LENS 1:1.6 35- 65mm. Bell Howell. Made in Switzerland
Infinately variable from 35mm to 65mm This is the same as prime lenses of 1.4" inches to 2.5" inches equivalent. The 'standard' lens for 16mm projection is 50mm, or 2" inches. This zoom lens is capable of producing a sharp bright image with no stray light or spherical aberations. There was a 32 to 65mm version of this lens. The large barrel fits all the later Bell & Howell models such as TQI, TQIII, 1695 etc.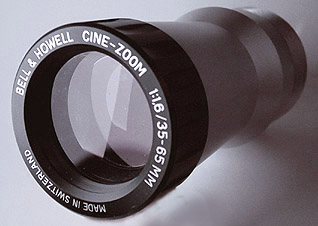 ---
About | Privacy/Terms | Contact | FAQ
---
www.ian-partridge.com ~ Web page content photography and design ~ Copyright © 2011 ~ 2022 Ian Partridge.
---