CINECOLOR INFORMATION PAGE
Here are examples of colour in Cinecolor safety film prints:
'Becky Sharp' (1935) Miriam Hopkins and Alan Mowbray Cinecolor print frames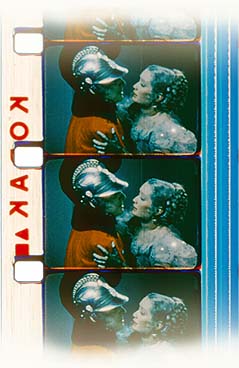 This 16mm Cinecolor print has a blue variable area optical track. Kodak print stock with edge code for 1944. The 16mm Cinecolor re-release was full length while the 35mm Cinecolor cinema version was cut.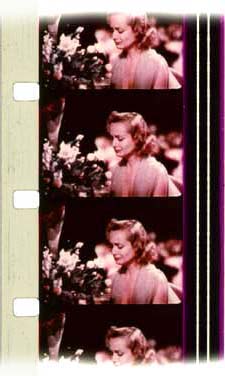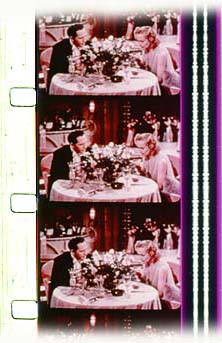 'Nothing Sacred' A 1937 Technicolor film re-released in 1938 in Cinecolor.

EASTMAN LPP PAGE (in preparation)

IB TECHNICOLOR PAGE (in preparation)

About | Privacy/Terms | Contact | FAQ
---
www.ian-partridge.com ~ Web page content photography and design ~ Copyright ©2013 ~ 2018 Ian Partridge.
---