SELENIUM PHOTOVOLTAIC CELLS
WESTON METER SALES & REPAIR SERVICE: Weston Master IV, V, and Euro - Master - available now,

SEPTEMBER 2023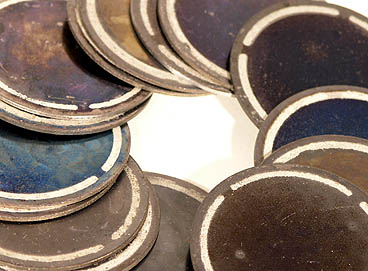 Dead Weston Lightmeter Cells removed from defective Weston Master Light Meters.
Over time, the cell protective lacquer layer shrinks and reticulates (crazes) allowing the atmosphere to oxidise the selenium layer and destroy the electro-conductive properties of the cell. Water damage, damp, and overheating from the lightmeter being left in hot sunlight also cause cell failure
The meter reading becomes inaccurate and the lightmeter is no longer effective. Fitting a new cell is the only solution
Cross-section Diagram of Selenium Cell:

The diagram shows an idealised barrier-layer selenium photocell in section. The steel support plate 'A' provides the rear (positive) contact, and carries a layer of metallic selenium 'B', which is a few hundredths of a millimeter in thickness. 'C' is a thin transparent electrically-conductive layer, applied by cathodic sputtering; it is reinforced along its edge by a sprayed on negative contact ring 'D' and protected from damage by lacquering. The rear support of photocells is protected from corrosion by a metallic spray coating 'E'; this also improves the electrical contact.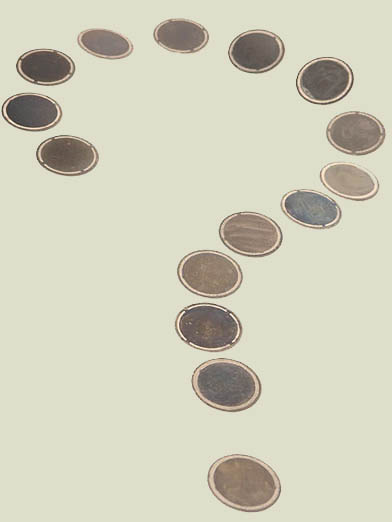 WESTON METER SALES & REPAIR SERVICE: Weston Master IV, V, and Euro-master - available now, SEPTEMBER 2023
Purchase a Weston Meter repair The mechanism is Guaranteed to be restored to original condition and cleaned and unclogged of ferrous dust and with a new selenium cell fitted.
About | Privacy/Terms | Contact | FAQ
---
www.ian-partridge.com ~ Web page content photography and design ~ Copyright © 2011 ~ 2023 Ian Partridge.
---