HAND WOUND 1920's KODASCOPE MODEL 16mm 'C'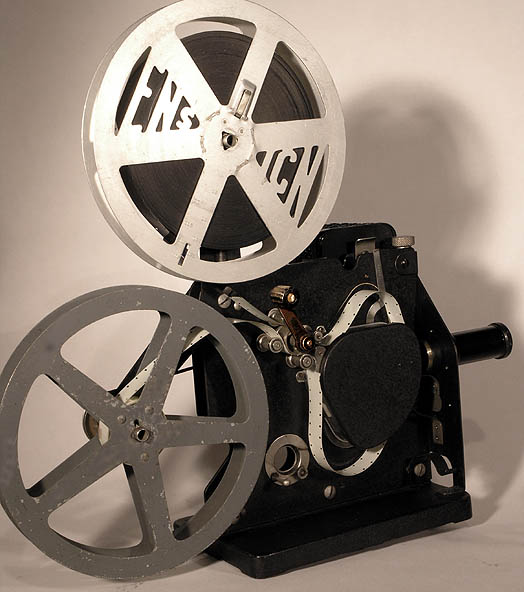 ~ HAND WOUND 1920's KODASCOPE MODEL 'C' HEAVY DUTY CAST IRON MACHINE. Built in USA.Kodak Lens and Optics Takes double perforated film. Made In USA in 1920's for 16mm Kodascope Safety Films.
This is the first ever 16mm home movie projector introduced in 1924 by Eastman Kodak for use with their new 16mm film format. The Kodascope model C was manufactured by Eastman Kodak in Rochester New York and patented in USA on September 2nd, 1924. Patent Number 1620339, with other Patents Pending. Kodak lens. Has manual winding handle providing all speed settings including 18 fps and 24 fps in forward.
Has a beautiful 'feel' when running and turning by hand with a wonderful sensation and 'chuntering' sound of precision machinery and gears at work. The base is cast iron and provides excellent picture stability. Takes 400' ft. capacity take-up reels. Illustrated with the original plug and spare 100 volt 100 watts lamp. The projector mechanism and case has a crinkle black enamel finish. The chassis is steel. An extremely heavy machine for size. Picture projected is very steady. Steel wire take up belts. The Model C is a very nicely built machine. Made in 1924 - looks like it was made in 1824!
A quartz halogen lamp conversion shown has not altered the original lamp fitting. The modern transformer shown is double insulated and has an integral on/off switch and an 3 amp fused plug lead.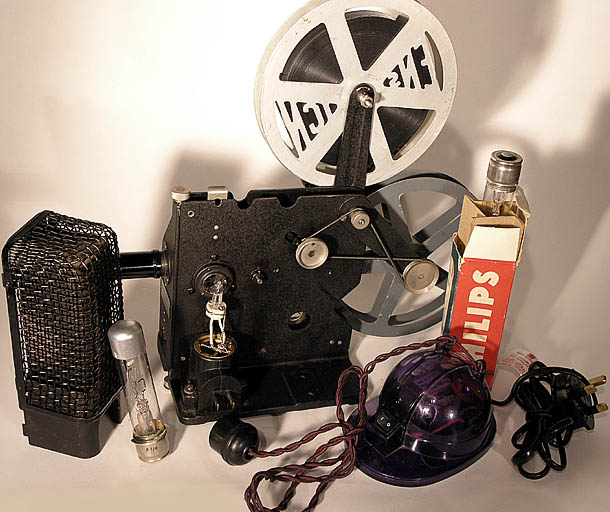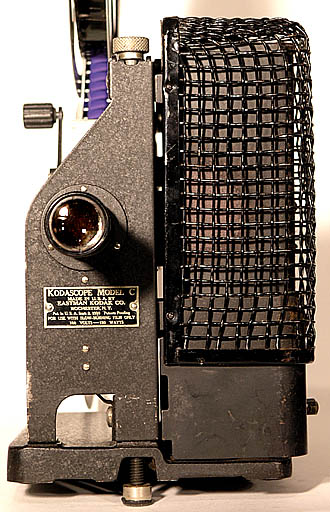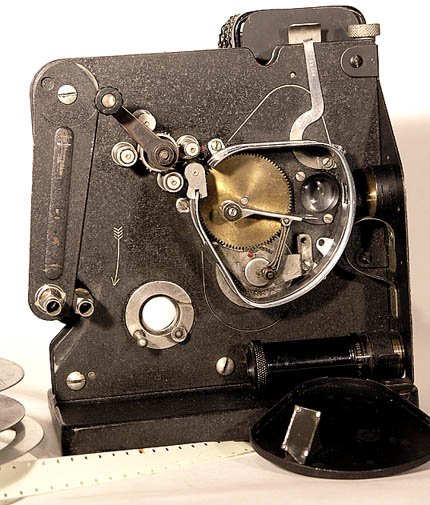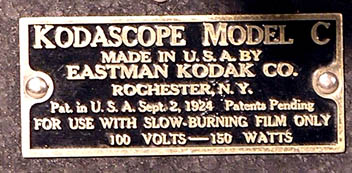 ---
---
About | Privacy/Terms | Contact | FAQ
---
www.ian-partridge.com ~ Web page content photography and design ~ Copyright © 2011 ~ 2023 Ian Partridge.
---