FRIDAY FILM AND FISH & CHIP SHOW

!
'BECKY SHARP' (1935) ~ Earliest Colour Feature ~Friday 20th September, 2013
'Becky Sharp' (1935) Miriam Hopkins and Alan Mowbray Cinecolor print frames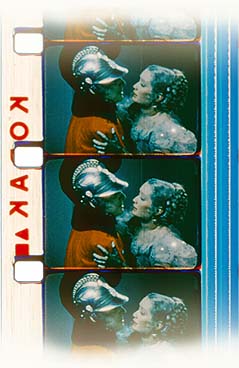 Time for a touch of colour this Friday with the first three-strip Technicolor feature length film 'Becky Sharp.' This 16mm print is the Cinecolor re-release on Kodak stock edge code "

" for 1944. It is an original Cinecolor print.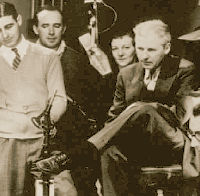 The pioneer cinematographer for 'Becky Sharp' was Ray Rennahan using the newly devised three-strip Technicolor camera. The camera held three rolls of black and white film stock, one utilising a prism, and two as bipack. To capture the colour image, a tremendous amount of lighting was required. The speed rating of early Technicolor was a mere 5 ASA.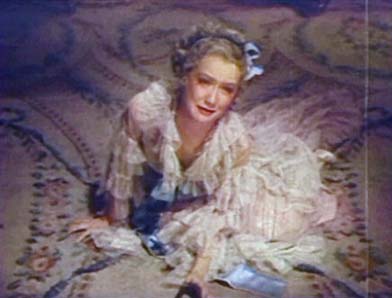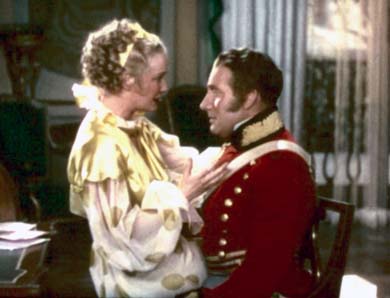 Back to Friday Film & Fish & Chip Shows
About | Privacy/Terms | Contact | FAQ
---
www.ian-partridge.com ~ Web page content photography and design ~ Copyright © 2013 ~ 2023 Ian Partridge.
---