FRIDAY FILM AND FISH & CHIP SHOW

!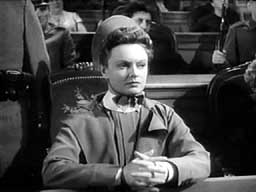 'NURSE EDITH CAVELL ' (1939) watched Friday 18th July, 2014
The answer to which 16mm film print to screen on Friday is decided by the theme of the 1914 - 1918 war.
Anna Neagle - Edna May Oliver - Zsa Zu Pitts - George Sanders

Herbert Wilcox's first USA feature. Deeply moving dramatisation of the heroism of the English nurse Edith Cavell and her Belgian supporters, who smuggled about 200 Allied soldiers and airmen out of German-occupied Belgium until she was caught, hastily tried in a German military court martial and, on 12 October 1915, shot at dawn.
Edith Cavell caring equally for wounded troops of all sides under the eye of occupying German officers. A devout Anglican she placed the overriding duty of her vocation to saving life.


"Someone is about to die - Come at once!"
It is an original 16mm print with fine contrast and density. 108 minutes
Back to Friday Film & Fish & Chip Shows
About | Privacy/Terms | Contact | FAQ
---
www.ian-partridge.com ~ Web page content photography and design ~ Copyright © 2014 ~ 2023 Ian Partridge.
---