PROJECTOR HELP PAGES
EIKI ELF 2,200 ft. 16mm. TAKE-UP SPOOL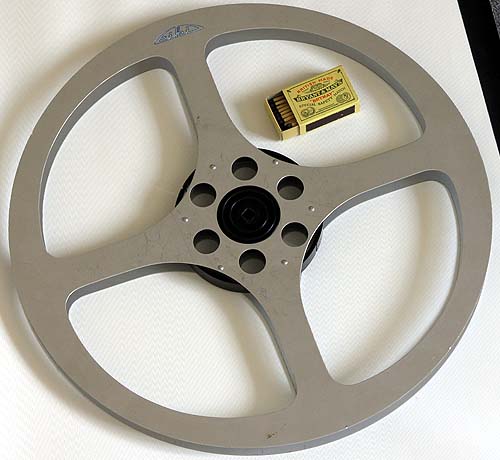 This lightweight 16mm. take-up spool is designed for Eiki/ Elf projectors. It is 15 " (38 cm) in diameter and is of special lightweight construction designed for Eiki / Elf spool arms

.
A heavy steel projector spool may stretch and strain the rubber belts found inside Eiki / Elf projector spool arms when the spool becomes fuller and therefore heavier. A lightweight spool will help avoid this with your Elf.
---
About | Privacy/Terms | Contact | FAQ
---
www.ian-partridge.com ~ Web page content photography and design ~ Copyright © 2011 ~ 2022 Ian Partridge.
---