PROJECTOR HELP PAGES
BOLEX Super-8mm ''CIR'' STYLE TAPE JOINER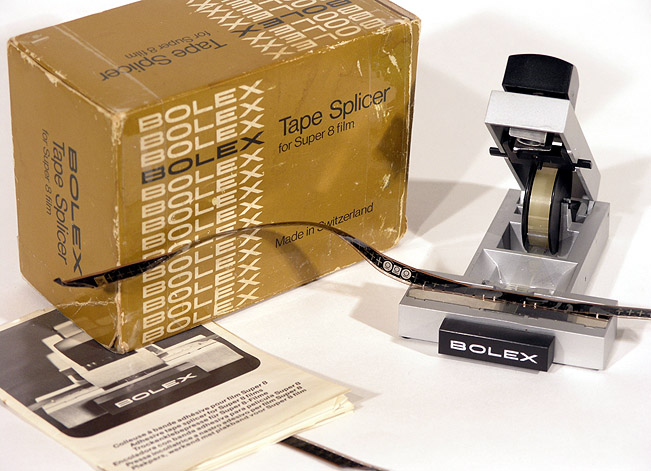 BOLEX Adhesive Tape Splicer for Super 8mm. Films. A high-precision tape joiner suitable for professional or home use. High quality engineering built in Switzerland by BOLEX. Suitable for regular triacetate and polyester (Single-8) film joins.
An elegantly designed BOLEX adhesive tape joiner for joins and repairs of Super 8mm Sound and Silent films. The unperforated adhesive tape is the easily obtainable 'CIR' type as used in the Italian tape joiners patented by Dr Leo Cattozo.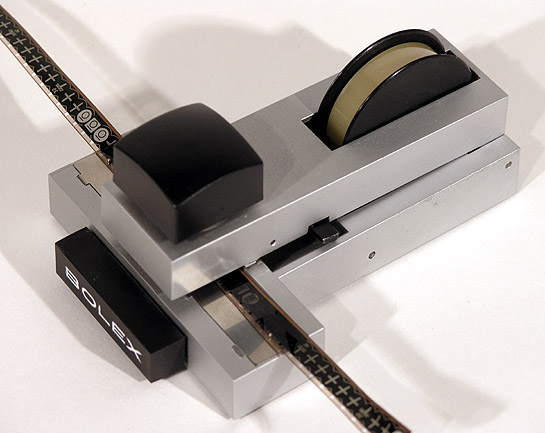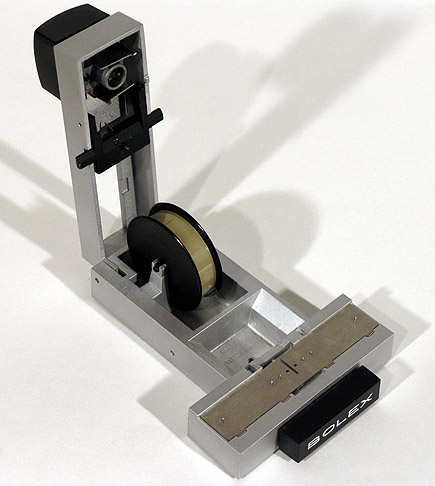 ---
About | Privacy/Terms | Contact | FAQ
---
www.ian-partridge.com ~ Web page content photography and design ~ Copyright © 2011 ~ 2023 Ian Partridge.
---