PROJECTOR HELP PAGES
BELL & HOWELL MODEL 21 DCR Super 8mm. Sound Projector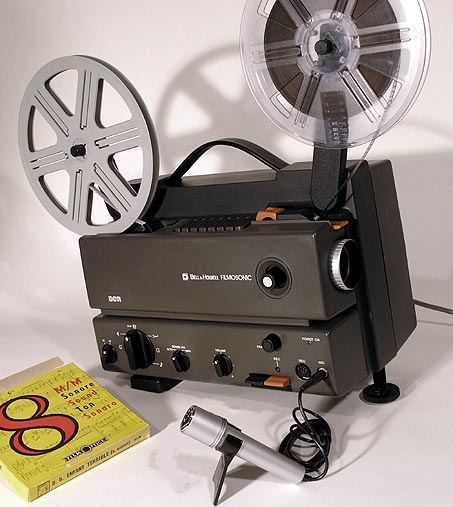 A heavy duty machine built in Japan like a 16mm model. Has zoom lens 1:1.4 f= 15 - 25mm. With built-in speaker of 8 Ohms 2 Watts - (External output 3 watt 8 Ohm). Uses 12 v. 100 w. EFP quartz lamp. The Bell & Howell 'Filmosonic' model 21 DCR has an autothread facility, brilliant Bell & Howell Zoom 1:1.4 f= 15 - 25 m. Japanese manufactured lens focusing at all ranges. It has excellent magnetic sound replay from built-in speaker. The 21 DCR has two speed settings 18 fps and 24 fps in forward, reverse, microphone input, sound recording facilty, volume, bass, and treble controls. Uses a film trimmer to facilitate threading. Accomodates 50 ~ or 60 ~ cycles 100/110/117/200/240 volts AC operation. The lamp is the easily obtainable 12 v 100 w (EFP) quartz dichroic reflector providing a brilliant picture. The projector mechanism and case has a mat grey finish. The chassis is cast alloy and outer case cover toughened plastic. A large internal flywheel ensures wow and flutter free sound reproduction. An extremely heavy machine for size. Produces a steady picture. Has fast rewind and reliable take up. Rubber drive belts may perish. The 21 DCR is a nicely built machine made when Bell & Howell moved to Japanese manufacture. .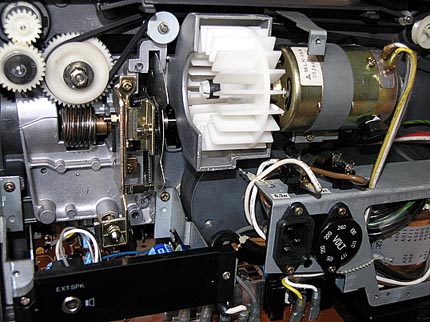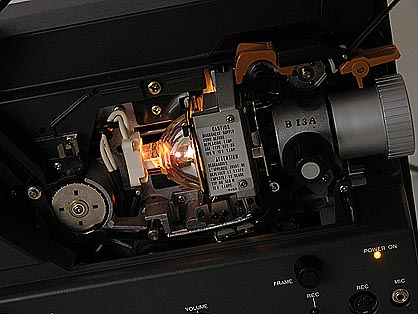 ---
About | Privacy/Terms | Contact | FAQ
---
www.ian-partridge.com ~ Web page content photography and design ~ Copyright © 2011 ~ 2023 Ian Partridge.
---