PROJECTOR HELP PAGES
35mm KINEMATOGRAPH PROJECTOR HandWinding TINPLATE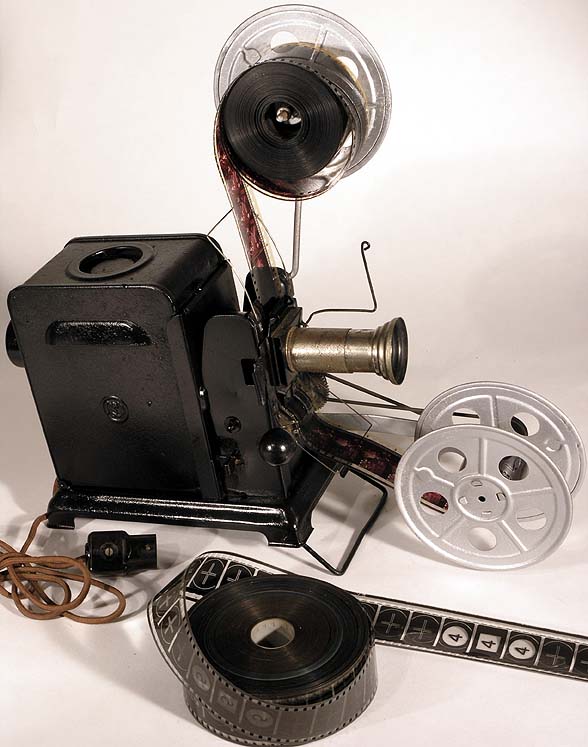 !
HAND WOUND 35mm KINEMATOGRAPH PROJECTOR Includes mains electric clear light bulb. Uses 35mm cinema film. German or Japanese Manufacture circa 1920. 100' ft. spool capacity.
This is an unusual 35mm early movie projector. Simple lens and condenser. Has manual winding handle providing all speed settings including 16 fps and 24 fps in forward. The body is pressed tinplate with Japan enamel finish. The intermittent mechanism is of Maltese Cross gear wheel and cam giving a rapid pulldown between frames. The film path gate pressure pad and sprocket are fully functional, and the lens and gate are hinged for threading. Nickel plating of lens barrel.
.
---
About | Privacy/Terms | Contact | FAQ
---
www.ian-partridge.com ~ Web page content photography and design ~ Copyright © 2019 ~ 2023 Ian Partridge.
---