---
REPAIR SERVICE: Weston MASTER IV ; Weston MASTER V , and Weston Euro - Master
fully rebuilt, refinished, restored with new selenium cell fitted
available now, NOVEMBER 2015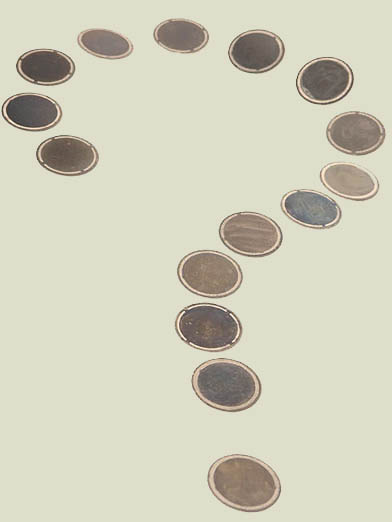 Are you fondly attached to your old Weston light meter ?
Send it in for restoration and overhaul using the original parts.
£90.00 (Includes Inland and Overseas return postage) models - Weston Master III, IV, V, and Weston Euro - Master; East Kilbride Instruments Euro-master; Megatron Euro-master II
WESTON LIGHT METER REPAIR:
To purchase a repair, first email me including your name, email address, country, and Weston model type of your meter to:
GUARANTEED SENSITIVITY ~
~ OPERATING AS NEW ~ ESSENTIAL PHOTOGRAPHER'S LIGHT METER FOR ACCURACY AND RELIABILITY ~
Clean and bright fully overhauled Weston Light Meter - the essential camera accessory for determining exposure of your photographs. Because of its simplicity and reliablity, the Weston Master Light Meter became a dependable practical aid to determining correct exposure with professional and amateur photographers. This classic light meter operates without batteries. It has a selenium light sensitive cell. When exposed to light, the cell generates a small electric current that deflects the needle of an ammeter coil within a stong magnetic field. The lightmeter is entirely dependent on the light sensitivity of the selenium cell for accuracy. Over the course of years, the selenium cell will age, tire, and degrade.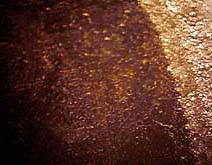 (10x magnification shows surface of old selenium cell from a Weston 'V' meter).
Such old meters have lost their normal sensitivity requiring ever stronger sources of light to deflect the needle. The defective selenium photovoltaic cell must be replaced with a new one for true sensitivity and accuracy to be restored to the meter.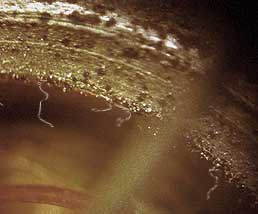 (10 times magnification showing ameter coil with metalic dust drawn to the magnetic coil centre of a Weston 'V' meter).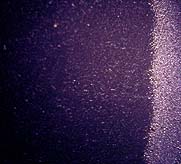 (10 x magnification shows surface of new selenium cell as fitted to this restored Weston 'Euromaster' meter)
The meter mechanism is guaranteed to be restored and cleaned and unclogged of ferrous dust and with a new selenium cell fitted. Tested in excellent working order.
---
---
www.Ian-Partridge.Com ~ Web page content photography and design ~ Copyright ©2009 2010 2015 Ian Partridge.
---